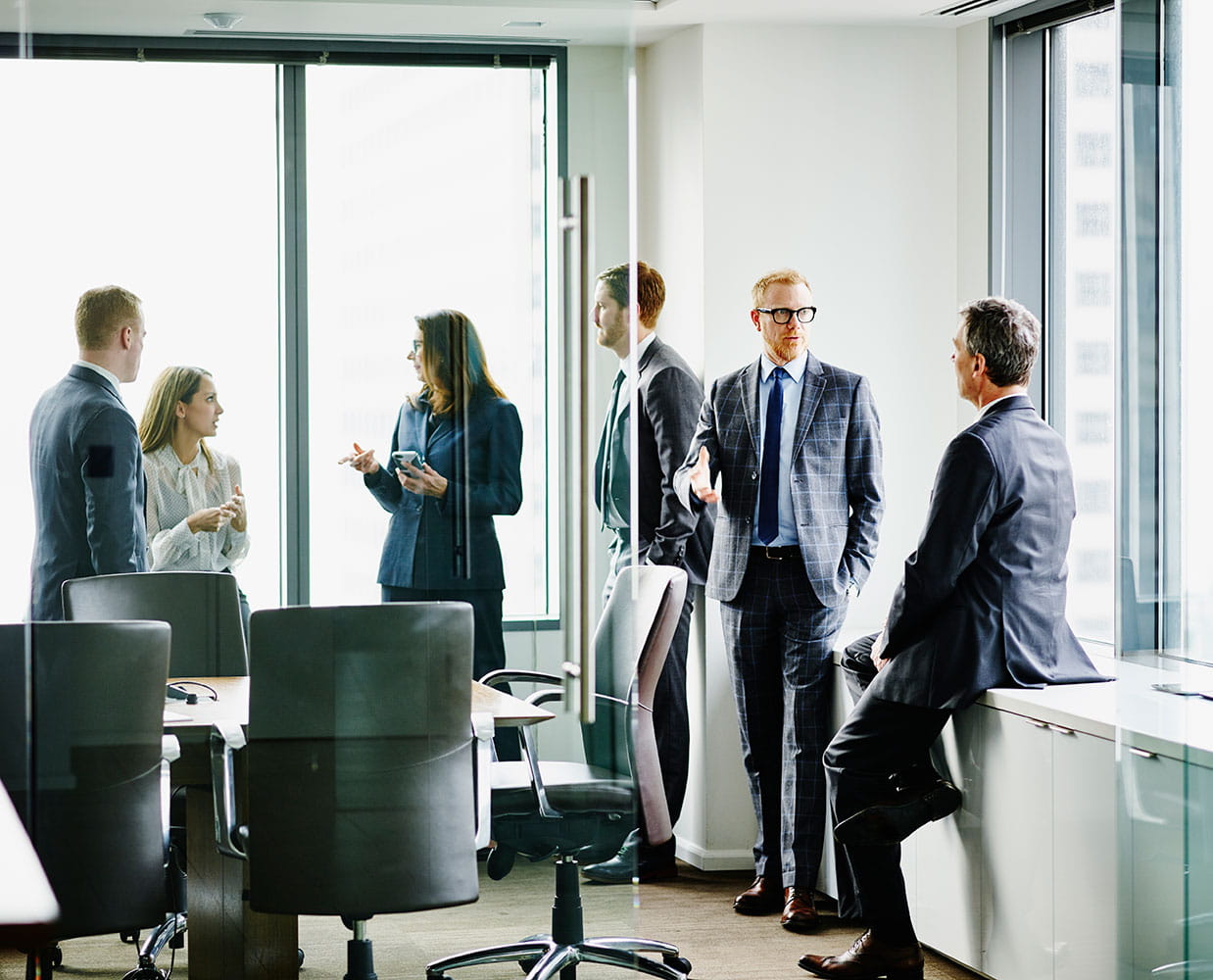 Join Our Growing Team
With an unparalleled training program and a management team dedicated to supporting, coaching and developing our agents and their careers, Marcus & Millichap is the single most productive environment for investment professionals. Search our current opportunities and join the largest, most collaborative team of specialists in the industry.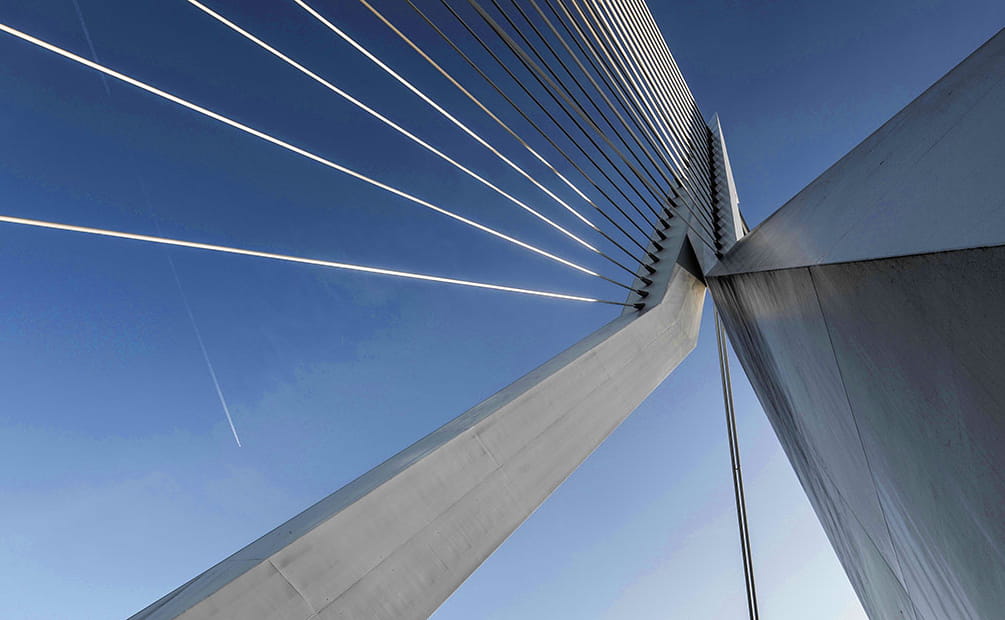 Built on a Firm Foundation
Founded in 1971, Marcus & Millichap was built as a revolutionary real estate company driven to build long-term client relationships by offering personalized service and customized solutions. Since then, we have become the industry's largest firm specializing in commercial real estate investment sales and financing.
Marcus & Millichap's founders launched the firm with a culture of information sharing and collaboration. Through the years, this has fostered a cooperative system where clients' needs always come first. This innovative environment makes Marcus & Millichap a great place to start your career as part of a powerful network of nearly 2,000 investment sales and financing professionals in more than 80 offices throughout the United States and Canada.
Build Your Career With Us
When you start here, we provide the tools and resources to have a successful, meaningful career, including a unique brokerage platform that far surpasses that of any other firm. All of our advisors learn the proven principles of investment property brokerage that have produced the best professionals in the industry for over 50 years.
Click below to meet professionals who chose to build their careers with Marcus & Millichap.
Eric Anton
A 25+ year career closing signature deals and attracting next-generation talent to the firm.
Shelton Granade
A 20+ year industry veteran ranked as one of the top multifamily brokers in the country.
Tom Lagos
An accomplished 26-year career servicing sophisticated institutional investors.
Erin Patton
A 20-year veteran growing a team of multi- and single-tenant retail transaction specialists.
Bill Pitt
An impressive 33-year career in the disposition of investment assets across Canada.
Sunny Sajnani
A 33-year expert in raising debt and equity capital for commercial real estate projects.
Rooted in Community. Focused on Growth.
Marcus & Millichap is dedicated to supporting local communities and building a better, smarter, more inclusive commercial real estate industry.
Office-level programs across our 80+ North American locations give back to vital local causes and help those in need. Corporate and employee giving is an intrinsic part of our culture, with Rise Against Hunger, Feeding America, The International Committee of the Red Cross (ICRC) and the Wounded Warrior Project just a few of our primary philanthropic beneficiaries.
Within the commercial real estate industry, Marcus & Millichap cultivates diversity and professional growth and nurtures the next generation of brokers with involvement in key organizations, including the Commercial Real Estate Women Network (CREW) and Project Destined, a leading social impact platform providing training in financial literacy, entrepreneurship and real estate. Internally, The William A. Millichap Fellowship Program and the Marcus & Millichap Internship Program lead the charge in empowering individuals from all backgrounds and building the next generation of real estate leaders.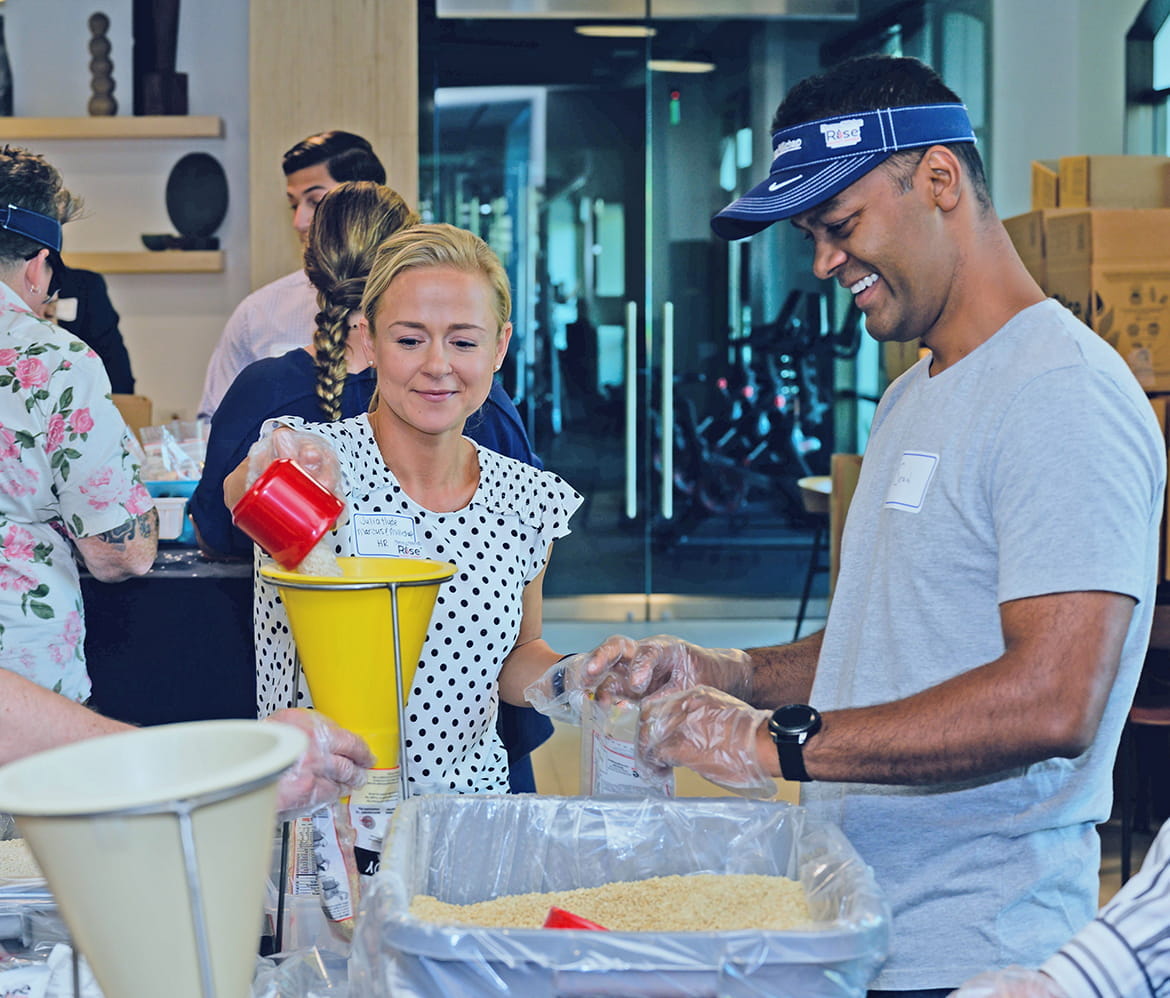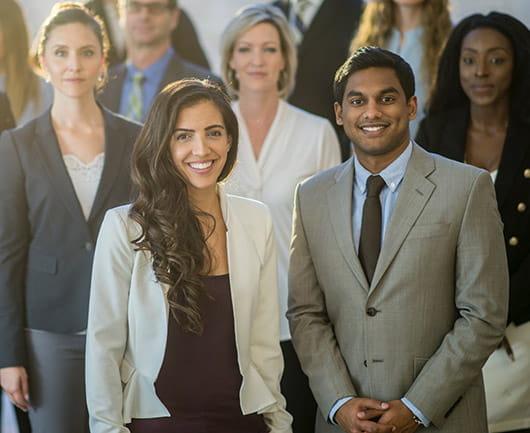 The William A. Millichap Fellowship
Named for the late William A. Millichap, the Fellowship is a rigorous 24-month training program designed to unleash the potential of tomorrow's commercial real estate leaders. During the program, Fellows will receive the training, coaching, tools, and resources they need to excel in their career journeys, as well as a generous compensation and benefits package. If you are interested in learning more about the William A. Millichap Fellowship, click the link below.
VISIT FELLOWSHIP PAGE
The Marcus & Millichap Internship
Jump start your career in commercial real estate with the Marcus & Millichap Internship. This 6-week skills development program provides rising college seniors with hands-on experience, mentorship from top professionals, and industry-leading curriculum.
Visit Internship Page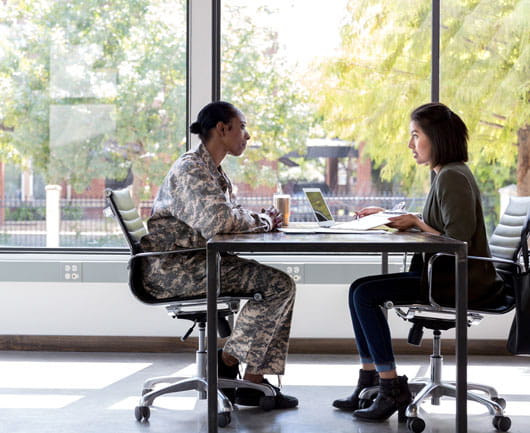 The Marcus & Millichap Military Bridge to Brokerage
An approved DOD Skillbridge Industry Partner, the Marcus & Millichap Military Bridge to Brokerage Program builds on the strong skills former military members developed during their service and translates them into successful careers in commercial real estate. Our hands-on, award-winning training is customized for candidates either pursuing a future as an advisor, originator or staff member.*
*Based upon the availability of open positions within the company
Learn More
A Recognized Industry Leader
Marcus & Millichap has been named one of the best CRE Places to Work by GlobeSt. Real Estate Forum. In addition to achieving outstanding performance and excelling within the industry, we received this award because of our collective dedication to culture, communication, diversity and inclusion.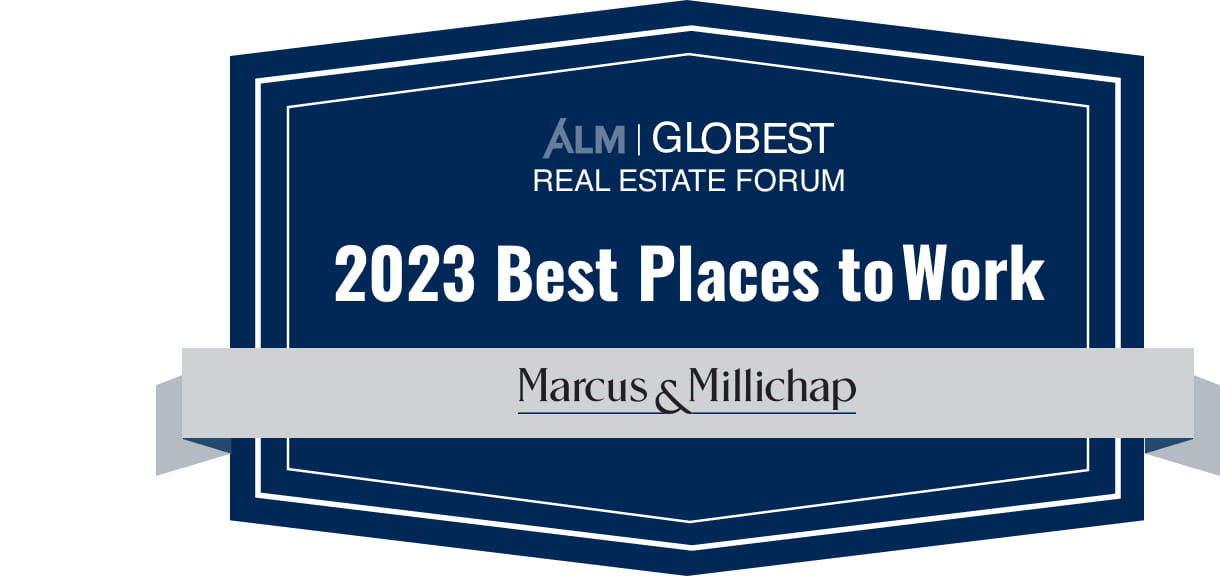 Browse our open positions below. To apply, click on the link and apply directly from the job listing page.