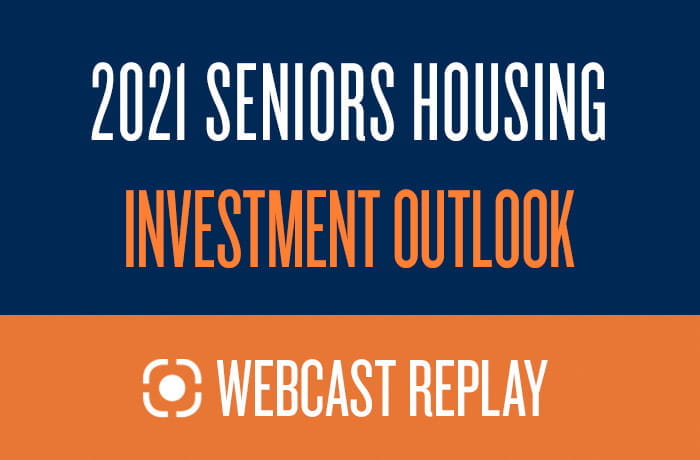 2021 Seniors Housing
Investment Outlook
Original Broadcast: December 10, 2020
Have Seniors Housing Investments Changed Forever?

The Health Crisis has structurally changed life in America and many facets of the seniors housing investment market. But will the changes continue once a medical solution stems the life-or-death risks of the pandemic? Will things return to normal or has the definition of normal been rewritten?
Moderator:

Todd Lindblom
National Director,
Seniors Housing Division
Marcus & Millichap
Panelists:

Beth Mace
Chief Economist and Director of Outreach
NIC

Michelle Kelly
Senior Vice President
Investments
National Health Investors

Talya Nevo-Hacohen
Executive Vice President, Chief Investment
Officer and Treasurer
Sabra Health Care REIT, Inc.