Apartments
Earl E. Elliott
First Vice President Investments
INVESTMENT EXPERTISE
Associate Director, National Multi Housing Group

EXPERIENCE / PROFESSIONAL HISTORY
Started with Marcus & Millichap in September, 1998
Promoted to Associate in March, 2003
Promoted to Senior Associate in May, 2004
Promoted to Senior Investment Associate in July, 2007
Promoted to Vice President Investments in January, 2008
SALES ACHIEVEMENTS / AWARDS
National Achievement Award: 2005 - 2004
Seven-Figure Club: 2006
Awarded Company Sales Plaque: 2005 - 2003
Awarded Company Sales Plaque-Gross 550K: 200
Closed Over $314 Million in Real Estate Sales

EDUCATION
Bachelor of Science in Education

PROFESSIONAL AFFILIATIONS
Business Owner for 26 Years - Importer and manufacturer for the furniture industry. Also owned and managed commercial buildings with extensive travel to the orient.
Original Member of Mitch Ryder & Detroit Wheels - Played bass guitar for 4 years and recorded the first four albums with the group traveled the U.S & Canada working with every major rock artist in the business from the Rolling Stones to the Beach Boys and just about everyone else in between. Also played in major concert tour and made T.V appearance with music shows in that era.
Joined U.S Marine Corp in 1966 served in Vietnam for 14 Months with the second batallion first marine division was honorably discharged in February 1968.
License: MI: 6501290222
Achievements
National Achievement Award:

2005, 2004

Sales Recognition Award:

2015, 2014, 2007, 2006, 2005, 2004, 2003

SIA Induction:

2007
Closed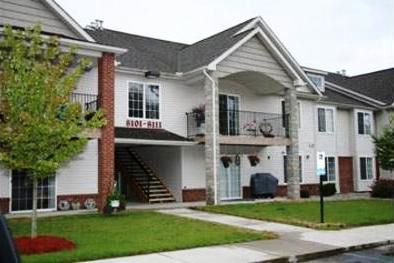 Apartments
Riverwood Luxury Apartments
Flint, MI
Number of Units: 176