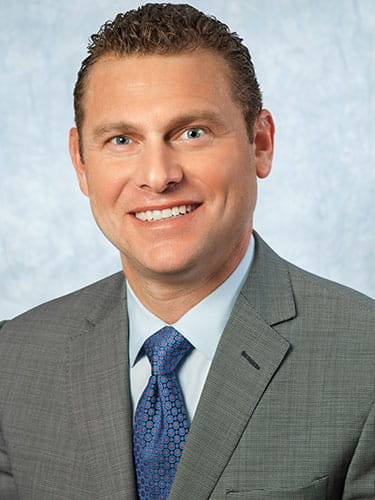 Michael L. Glass
Senior Vice President / Division Manager, Midwest / National Director - Manufactured Housing Division
5005 Rockside Road, Suite 800
Independence, OH 44131
(216) 264-2050
Email Michael
Michael L. Glass is senior vice president and division manager for Marcus & Millichap's Midwest Division, which includes 12 brokerage offices. He also serves as national director of the Manufactured Housing Division of Marcus & Millichap.
Mr. Glass joined the firm in 2001 under its sales intern program and became an investment associate specializing in multi-family. He joined the management team in June 2006 as Sales Manager of the Chicago office. He was promoted to Regional Manager of the Cleveland office in 2007 and took on additional responsibility for the Columbus office in 2009 and the Cincinnati office in 2013. During this period of time, Glass led the Cleveland to become one of the top offices throughout the firm. He was appointed district manager in 2016 expanding his oversight to five offices. He became senior vice president and division manager in 2019.
During his time with the firm, Mr. Glass has been involved with and overseen thousands of transactions totaling several billion dollars along with leading the first acquisition post IPO for the firm.
Prior to working with Marcus & Millichap, Mr. Glass was a credit analyst with LaSalle Bank/ABM AMRO. He holds a degree in business administration from the University of Arizona with a concentration in finance.