Jalen Wright
Licensed Real Estate Salesperson
Jalen Wright is a licensed real estate salesperson who specializes in mixed-use and multi-family properties in Northern and Central Brooklyn, such as Bed-Stuy, Clinton Hill, and parts of Crown Heights and Prospect Heights. He advises and assists his large network of investors in the acquisition of real estate investments, the disposition of real estate holdings in their portfolio, and the maximization of the cash flow and value of their current real estate.

On a day-to-day, Jalen tracks recent activity in his market to keep property owners updated on legislation changes that could affect their property values, recent sales, and new on-market listings in the area. Jalen has underwritten assets worth several millions of dollars in individual properties and investment portfolios. This makes Jalen fully equipped to provide owners the market value of their properties, and to best serve as an advisor to his clients through long-term relationships.

Previous to joining Marcus & Millichap, Jalen graduated from the University at Albany with a degree in Political Science and a strong focus in Business Law. During his undergraduate years, he served as the head intern for the 57th Assembly District of the NYS Assembly serving community members of Fort Greene, Clinton Hill, Prospect Heights, and parts of Crown Heights and Bed-Stuy. He also previously served as a judicial intern with the United States District Court of the Eastern District of New York. Jalen balanced these responsibilities while working in marketing with Red Bull, the top energy drink company in the world. During his time with Red Bull, Jalen increased Red Bull sales and market share at the University at Albany and throughout the Greater Albany Area. The vast expertise and connections Jalen gained from these experiences have fully prepared him as he continues to grow and expand his network in real estate.

License: NY: 10401355555
Price Reduction
New Listing
Closed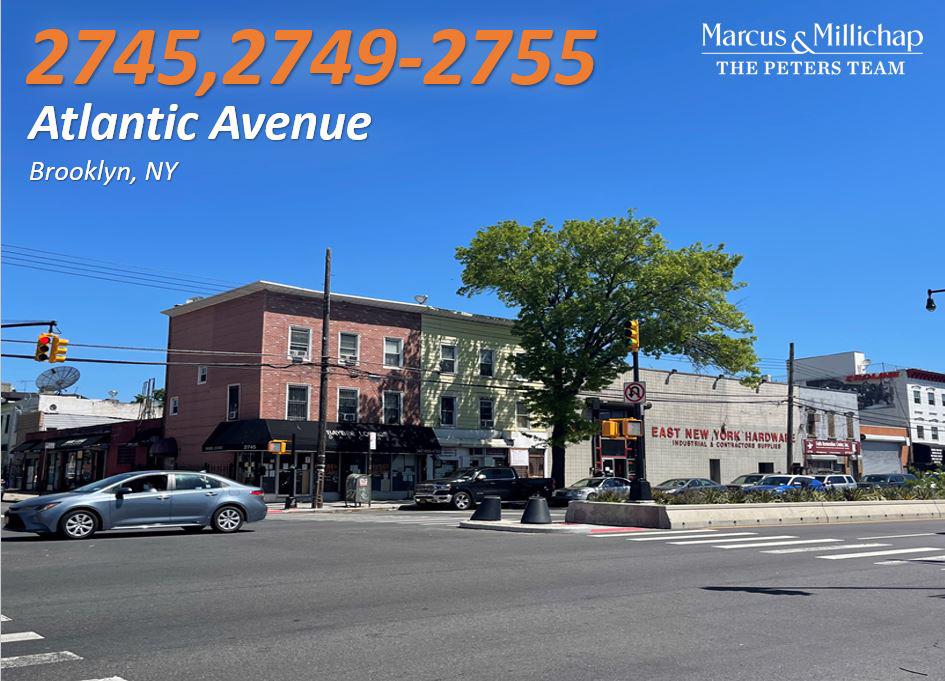 Land
2745, 2749-2755 Atlantic Avenue
Brooklyn, NY
Lot Size: acres